Today is Day 4 of Awesome Week.
You're going to get a sneak peek into the alternate side of my life: action sports.
Today I drove all over creation and finally ended up at a coworker's house.
This is Brandon Rizzo. He is the team captain for
Outcast BMX
, the BMX team I am responsible for. He likes Matt Kearney, fedoras, coffee and smart-mouthing me.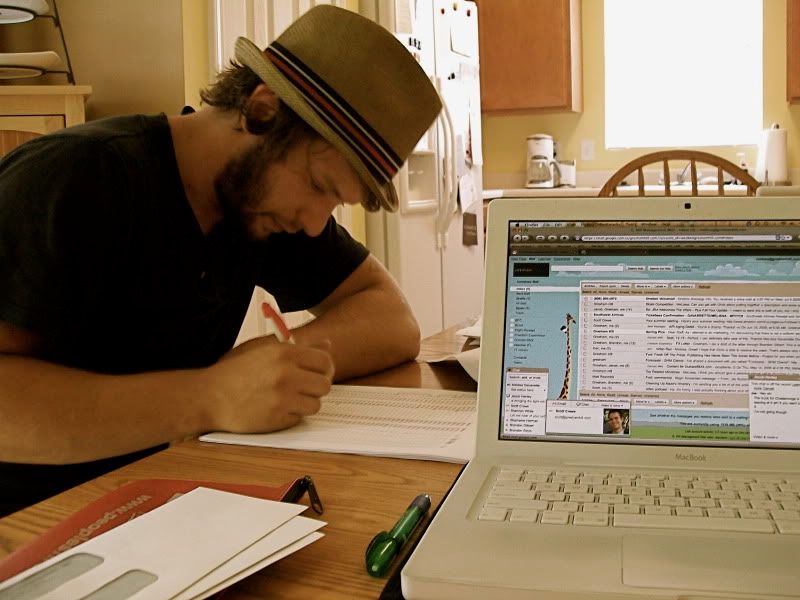 This is what I do all day. I get paid to watch BMX videos on Youtube. Don't tell my boss that.
The truth is that I have started trying to grow my action sports knowledge. Interestingly enough, it's just now that I am realizing how crazy some of these folks I know are. Like these guys are founders of BMX or can do front flips on bikes at the X Games. Ridic. I have their phone numbers. Let me know if you want to call someone.
This is the new website for Outcast BMX. Jacob is designing it, and it is definitely in my heart because right now I'm in a neon color phase. I'll let you know when it's finished so you guys can end the suspenseful waiting and go check it out.
I spend a considerable amount of time here. This is the YMCA at Maryland Farms. They trick me into exercising by playing movies on a big screen in a dark room. Kelly and Victoria greet us with gold and chocolate every time we come in the doors. You would think those gifts would be counterproductive to my exercising, but this is simply not the case.
I love having visitors at our house. Tonight we have a fellow Fuger spending the night. Her name is Dana Whitt and she is a fun artist. She's currently laying on our sofa trading funnny stories about camp and life and folks we know in common.
She's pretty lucky that we're letting her stay on our sofa and use our wolf pillow. That is definitely a place of esteem. Hit us up if you want to come hang out with the wolf pillow. We'll treat you to Half Baked Frozen Yogurt and tell you funny jokes. Our sofas are way comfortable too. Erin prefers to sleep on the sofa as opposed to her own bed and that's the dang truth. She's kind of like an alarm system should someone try to bust up in to McClellan Estates.