Tomorrow is Valentine's Day.
This blog is dedicated to all my childhood loves.
Unfortunately I am not celebrating the festivities tomorrow with any of these fellows:

Macaulay Culkin
- He was a pranking genius and he got to go grocery shopping by himself. When you're 4 years old, he is a dream boy. It's probably for the better that it didn't work out- he was married and divorced by 20. And he's crazy.
Charlie Conway
- Okay, so Joshua Jackson. He loved hockey and his mom. And I loved him. Even when he was Pacey. Even when he aspired to join an elite fraternity called "The Skulls". Even now when he occasionally time travels.
Jonathan Taylor Thomas-
No joke. I have this exact autographed picture. Two of them. In old Tiger Beat magazines, they would have addresses for the stars and I sent away to get an autograph from JTT. I've never met a cuter cartoon lion.
Devon Sawa-
He is how the film industry convinced young girls to sit through an entire ghost movie... for the chance to watch 4 minutes of Devon Sawa almost kissing Christina Ricci. We first saw him in Little Giants and then he was gone until Final Destination and that creepy movie about a possessed hand. Unfortunately those later two weren't such good choices.
Jonathan Knight-
He was the shy new kid. And when I was little I had his Barbie doll. Okay, let's be honest- I still have it. The Jordan Knight Barbie doll has a real rat tail.
Zac Hanson-
I was pretty sure I was going to marry him. His wife and child complicates things.
Atreyu- He lived in a magical world, rode dragons and had his own horse. This equals us being ready for marriage. Plus, check out that awesome hair.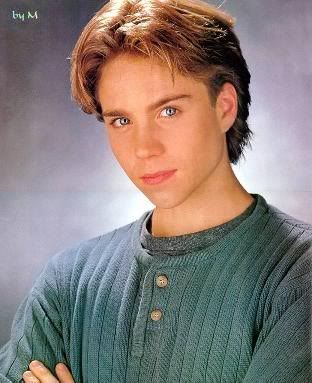 Jonathan Brandis-
He is the reason I would sit through the scary clown movie "It". And he was in "Lady Bugs" which strangely paired him with the heart throb that is Rodney Dangerfield...
Davy Jones-
He was a member of the Monkees and an old man by the time I was born but when I discovered who they were, my heart was stolen. I wouldn't care if he was 100 years old.
Tom Selleck-
Look at those handsome dimples. Enough said. Well, and that bowtie.