Erin and I are currently at Michael Spooner's house recording scratch tracks.
I think that I probably won't give up my day job.
I know I haven't written in a while, so let's catch you up on the recents:
I am currently re-addicted to sugar. Why? Because of the one million cookies I've been exposed to in the recent week.
My brain is working under the assumption that vampires exist.
I have not been to the gym in three days for a lot of reasons. Mostly, because I'm lazy.
Current favorite: "Claire de lune" by Claude Debussy (pretty fun youtube video)

Thing I'd wear everyday: My green Old Navy zip-up with teddy bear lining
My friend Scott wrote a good article on
Christmas music
.
He discusses favorites like
Sufjan Stevens
's Christmas album (click the link, head down to Disc 5 and make sure to listen to "Sister Winter", my favorite) and Relient K (who actually has two). Leave your thoughts, I know he'll appreciate it.
My friend Brandon posted a comment about
his
favorite Christmas music... here is the video:
I know you're going to love it.
Jonathan Hyde is a wretched individual who has been plaguing the McClellan Estate for two months now. Thus far he was signed Erin up for equallyyoked.com, sent Mormons to our house and recently signed Erin up for the TBN newsletter. He has also threatened to send clowns to our front yard.
Hell hath no fury...
Okay, tomorrow I will begin a three day road trip/adventure/business endeavor to Texas. I will be also making stops in Memphis and Little Rock. I would take pictures, but I don't have a camera.
(Don't tell anyone but today I let this random black cat into our house and I elt him eat the rest of my dinner. This could be a problem.)
This is Sufjan with his best holiday friend: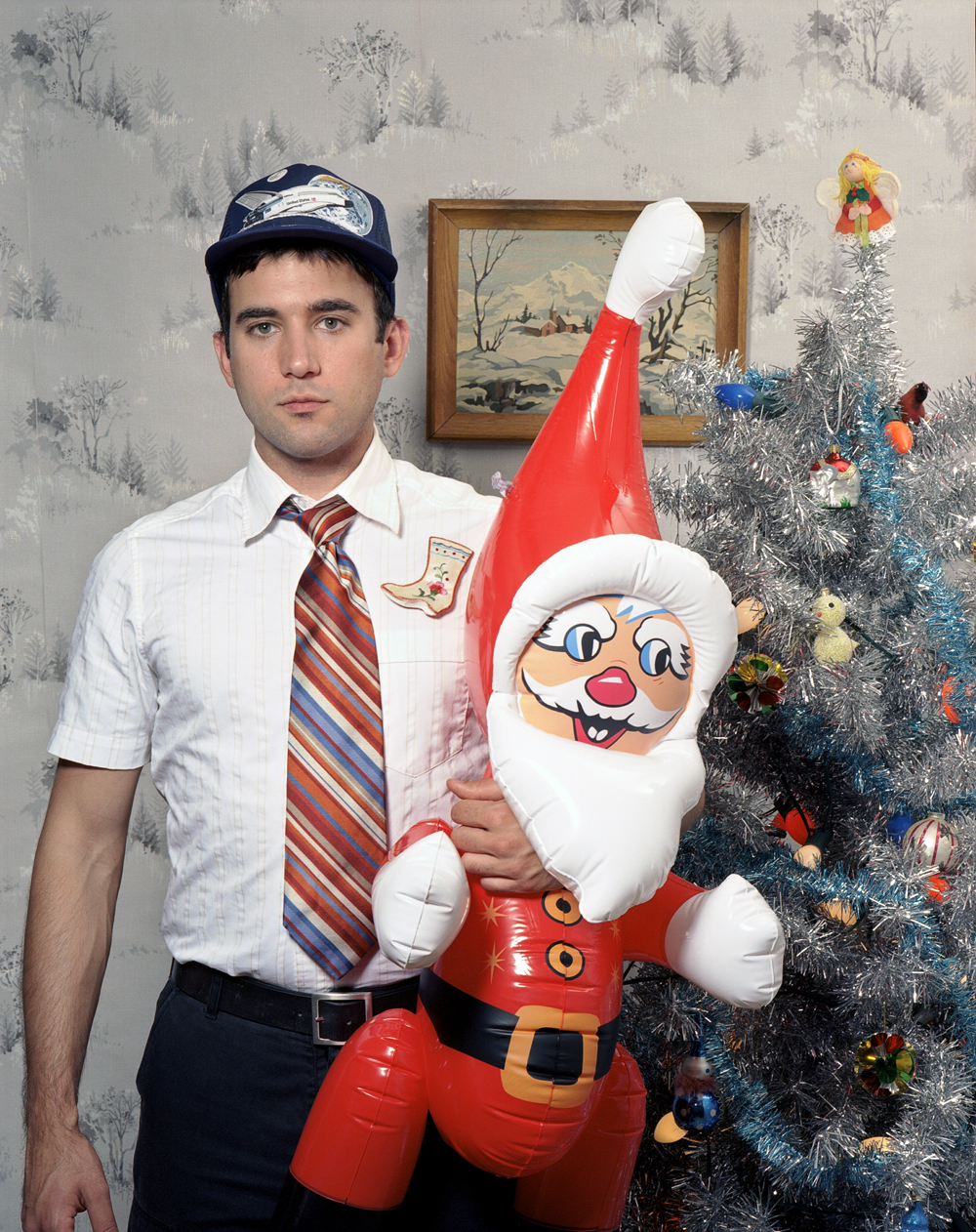 This is what I dressed up as for our costume cookie exchange last night: A sugar plum fairy,
I probably looked more like this:
Good night America.